The handbook addresses the most relevant issues in Community Oriented Policing in the Western Balkans. It puts a focus on the use and challenges of Information Communications Technologies for the collaborative production of security in communities. It is written for a diversity of readers namely everyone who wants to contribute to the security in his or her community. It is written for social activists, local politicians, teachers, police officers, representatives of international organizations and all citizens, men and women, young and old, who believe that human security starts in their communities. It includes practitioners and those who want to become one. In sum, it is for those who want to address a pressing security problem of any kind in their community or to prevent a specific security problem from developing.
The book is structured by specific security issues we identified as most pressing during our research in the communities in the Western Balkans. To ensure practical relevance numerous Case Boxes are included each featuring a specific example of projects, initiatives in COP from communities around the world. In addition, Police Boxes feature information that is focused on best practices or other information directly related to law enforcement agencies.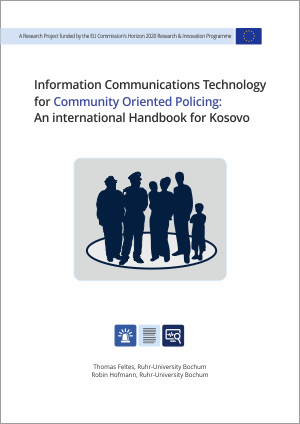 Download the handbook as pdf-document (3.7 MB)
There are many ways in which our above handbook can be utilized and implemented into police training programmes. In attemt to implement the handbook, a separate training curricula based on the handbook's teaching is available below (see Download below). This is a proposed way to implement the above handbook into the study program and curriculum of the national police forces and law enforcement education institutions in South-East Europe and can be altered to suit your particular context.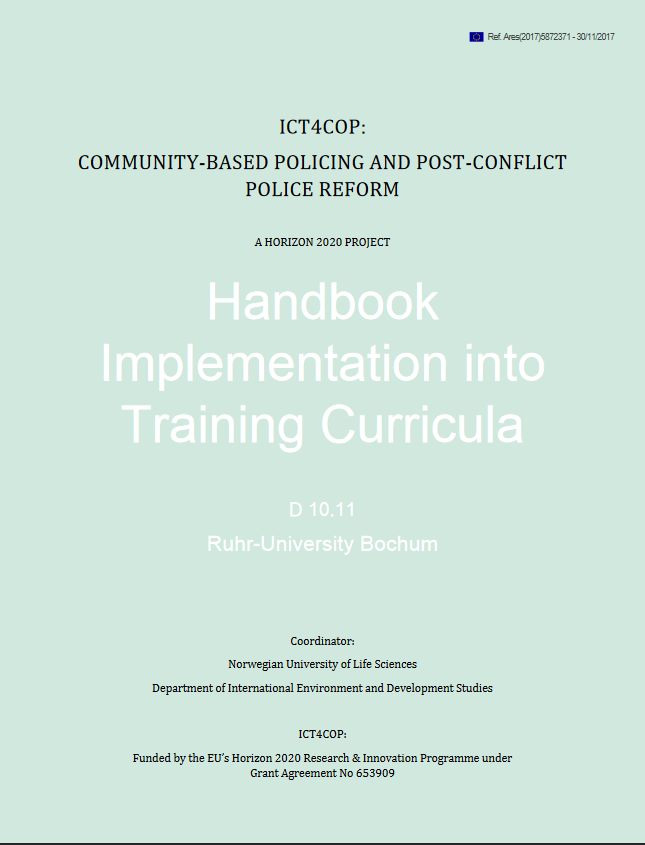 Download the Handbook Implementation into Training Curricula